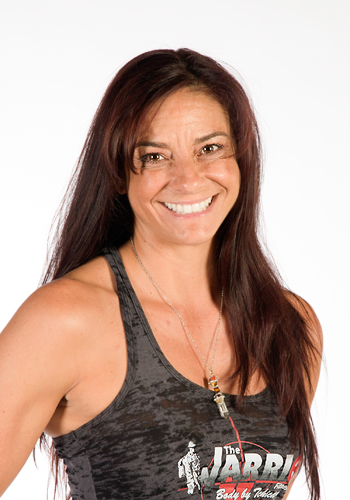 My Name is Monika, but I'm known as "MAXIMUS".
I am not only a personal trainer but a client as well. My full-time career is working as a self-employed licensed Private Investigator which requires a lot of hours and traveling. I came to Warrior Fitness with a specific goal like most people – to lose weight, decompress from my demanding career, and mostly to become healthier. I have always been athletic and into fitness, but found I was getting bored with the daily routine and wasn't getting the results I wanted. Trainers at other gyms would stop at the first signs of a challenging workout or first drop of sweat. At Warrior Fitness, that's when the workout begins. Within a few months of joining, I not only attained my goal but even surpassed it. The workouts are "stupid crazy" and beyond anything I have ever experienced before. The family environment provided me with such inspiration and constant encouragement. They became my extended family. I went on to be honored with 2012 Warrior Fitness Athlete of the Year Award. At 42 years old, I am in the best shape of my life and I have never been healthier and more full of life. I have always enjoyed helping others, but being at Warrior Fitness has driven a passion within me to become a certified personal trainer so that I can share the love and implement the knowledge Warrior Fitness has shown to me. My commitment is to help others achieve their individual goals by way of exercise, eating healthy, and changing their lifestyle habits to make the right choices for themselves. It's the most grueling workout you will ever encounter and the most rewarding one. Anything worth having requires Persistence, Consistency, Hard Work, Dedication, and above all, Determination.
LIMITATIONS ONLY EXIST IF YOU LET THEM.
Much Love – Maximus xo