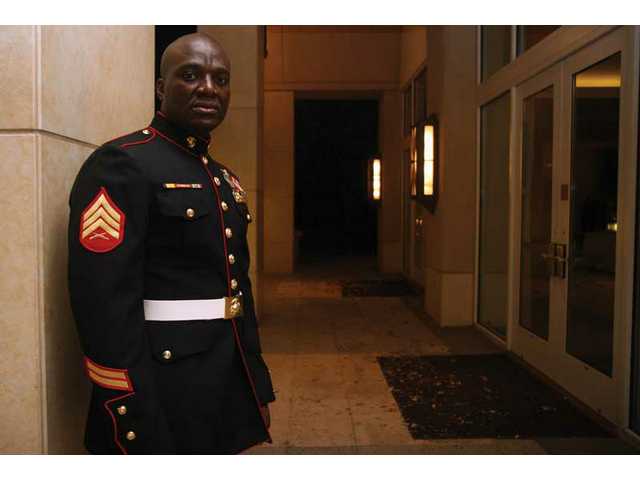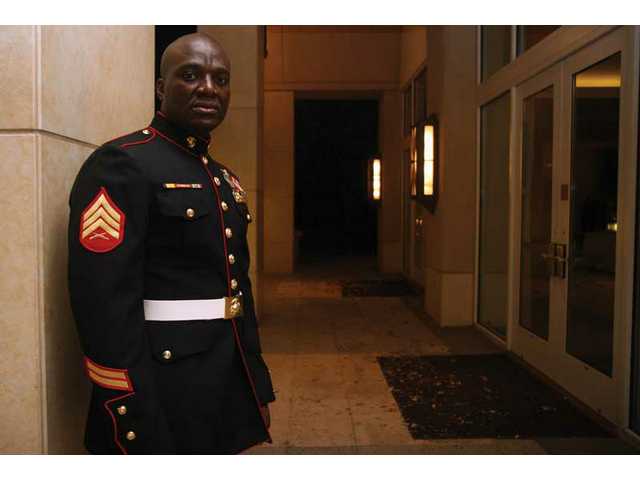 Tchicaya Missamou escaped from life as a child solider in the Democratic Republic of the Congo 10 years ago, moving to America and eventually serving in the United States Marine Corps. He now lives in the Santa Clarita Valley and owns Warrior Fitness Camp.
"Your bad days are what make your good days."
The simple phrase his father repeated into Tchicaya Missamou's ears as a child still echoes thousands of miles from his homeland.
Missamou never forgets the words that helped him survive a civil war in his native country and foreign war in Iraq.
Missamou, 30, owns Warrior Fitness Camp in Valencia.
The fitness center transformed more than 600 people's lives in its 18 months of operations, Missamou said.
"We give people hope that they can change their bodies, their health and how they feel," he said.
Missamou's life is filled with change, turmoil and transformation.
He was born in the Democratic Republic of the Congo as a member of the Bakongo tribe. At 7 years old,
Missamou was recruited into the Bakongo tribal militia to wage civil war against tribes in the northern region of the country.
"I saw drugs and alcohol used to make kids shoot people with AK-47s," he said.
A second wave of civil unrest broke out in 1997 and the militia tried to recruit then 19-year-old Missamou again.
"I was tired of the war," he said.
He refused.
"They beat me up then tied me up," Missamou said.
Tribal militia members raped his mother in front of him. The militia threw Missamou and his mother into their home and set it on fire. Missamou broke free and carried his mother to safety, he said.
Missamou's father, a member of the police force, obtained a forged passport and snuck him out of Congo.
"At that time black Africans were not allowed to leave the country," he said. His father convinced a pilot to sneak Missamou out of the country.
His family paid for defying the tribe.
"They put my father in jail, beat and tortured him and injected him with the HIV virus," he said.
His father remains imprisoned.
Missamou arrived in the United States in 1997 with little money and no English skills. He was mugged at a bus station his first day in the country, he said.
On March 26, 2000, Missamou joined the U.S. Marine Corps, where he learned English and graduated first in his infantry class.
"I had lost my family. I had lost hope," he said. "The Marine Corps is my family. It gives me hope."
He became a U.S. citizen in 2003, and when the Iraq war began he was part of the first wave of Marines to invade the country. He gave to his new country and continued to give after he returned from the war.
Missamou began training people from his Saugus garage in 2006.
"I started with two people and within six months it grew to 37," he said.
He combines military training techniques with Third World realities. "You don't need fancy equipment," he said pointing to a tire. Missamou makes his students drag tires with weighted back packs.
"This is what life is like in Africa," he said.
He moved his business to Valencia in February 2007, and the grand opening was accompanied by another event. His mother moved here from the Congo.
"One day I will go back and get my father and the rest of my family," he said.