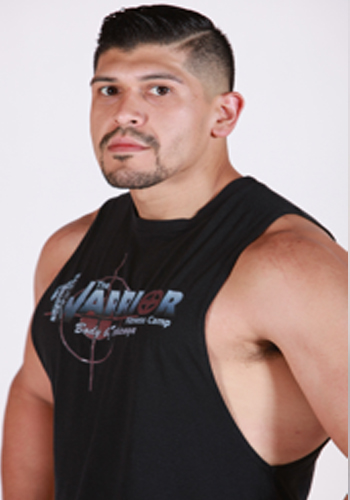 Luis De Santiago has a Warrior mentality. Growing up he was raised in a tough environment with multitude of health and family issues. During his childhood years Luis was diagnosed with severe asthma and hospitalized five times in the ICU before the age of 13. Pushing through this was not easy but the lack of exercise capability coupled with various medications left him depressed and obese. 
   Luis decided to take a stand against his bleak outlook and take control of his eating habits. He was awarded a full ride scholarship to culinary school which gave him the skills to understand nutrition from a deeper level. He then received his Bachelors in Psychology giving him an empathetic view of addiction, depression, and the human capacity to change. 
      Luis De Santiago has gonna through the vigorous ups and downs, and now extends his knowledge to those who are willing to learn. His multidimensional respect for human change allows him to tap into the power of individual.