PREPARE TO ENTER A NEW ERA IN FITNESS
Warrior fitness workouts are not the usual exercise class. Our workouts are guaranteed to be challenging, fun and stimulating. We offer a huge state-of-the-art facility with a full weight room, a spectrum of classes such as War-Fit, Zumba, HICT, Bootcamp, SPIN, Weightlifting and Yoga. We have a training pool, a military style obstacle course, 180 stairs to climb, our own "Muscle Beach" sand area, and a full juice bar for a refreshment after your workout.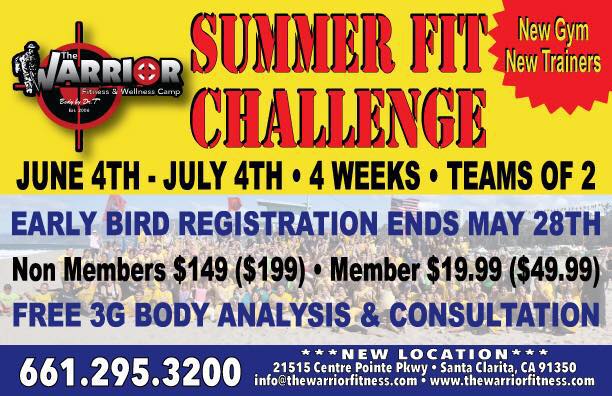 SAY GOODBYE TO EXCUSES
U.S. Marines are legendary overachievers. Here at Warrior Fitness, you will be too. We will encourage you to fight for your health and fitness. And just like on the battlefield, quitting is not an option. Expect to exceed the goals you have set for yourself, as your trainer will endeavor to coach you above your own expectations. Monthly assessments will provide you with specific insight into your progress. Prepare to unleash a new you as you push yourself beyond your own limits.

BECOME PART OF THE WARRIOR FITNESS FAMILY
The values and philosophy practiced by the staff at Warrior Fitness are naturally imparted to clients with a sense of camaraderie, compassion and teamwork. As a new client, you will find encouragement during group classes. And as you progress in your own program, you will naturally find yourself helping and supporting others. To that end, many of the group drills and exercises employed at Warrior Fitness camp foster cooperation and teamwork.