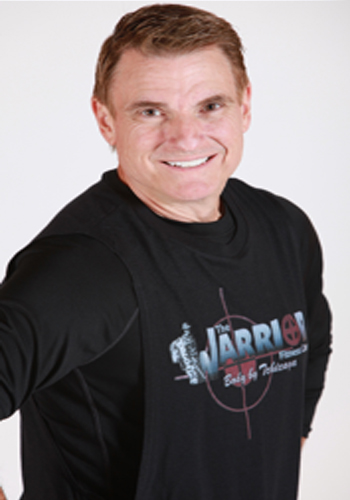 Howard Tons has been a member of the Warrior Fitness Camp for over eight years. In that time he became a full-time professional fitness trainer and now has over six years of professional health and fitness experience. He is certified with the National Academy of Sports Medicine and holds his specialize certification as a Corrective Exercise specialist. His other certifications include, International Youth Conditioning Association as a High School strength and conditioning specialist and certified as a primary group exercise instructor with the Athletic and Fitness Association of America.
Howard Tons has been awarded the coveted 2010 "Warrior Athlete of The Year" along with the distinctive award of "Trainer Of The Year" in 2012.
Howard's philosophy is simple treat each person as an individual and create an exercise program that that is unique to that person. Howard's goal is to see his clients improve the quality of their health and fitness and therefore improve the quality of their life.